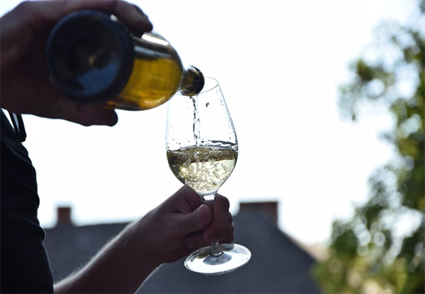 I normally stick to the rule of thumb that reds are for winter/fall months and whites are for spring/summer months. However, rules are meant to be broken and you can drink whatever you like, whenever you like. But this column is not about rules, it's about Pinot Gris or Pinot Grigio, depending on where you are from.
Pinot Gris is the white grape that creates the white wine sold as pinot gris or pinot grigio. Pinot gris is grown around the globe with the "spicy" full-bodied Alsatian and lighter-bodied, more acidic Italian styles being most widely recognized. The grapes have been around since the Middle Ages and moved around the world to develop different varieties of the wine. As stated earlier, the Italian version of the wine, known as Pinot Grigio, is probably the most popular and the variety most people encounter first.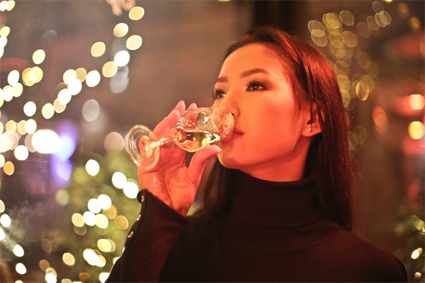 Drinking a pinot gris is simple and not meant to be a chore. Most varietals and brands you buy, go right in the refrigerator for a quick chill. Once they've reached an optimal cool, twist open the cork and enjoy. White wine glasses have smaller bowls to keep the flavor contained and longer stems to hold the glass. Holding a white wine glass by the bowl warms up the wine and can alter the tasting experience.  
Given the weather will likely be warm or muggy, pair those fruity pinots with light cheeses and charcutier trays to start. Once the BBQ is going hot and heavy, you can break out some great grilled seafood dishes to include shrimp, pastas and bluefish. After dinner, you can wash down savory pies or tart lemon cakes with a crisp pinot gris. But, you can do whatever you please with your bottle of wine. If it tastes good, go with it!
I've been enjoying some great pinot grigios for years and would certainly recommend the following: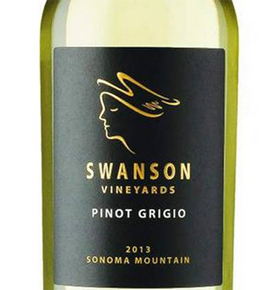 Charles Smith CasaSmith Vino Pinot Grigio
La Crema Pinot Gris
Swanson Vineyards Pinot Grigio
Giesen Estate Pinot Gris
Kendall-Jackson "Vintner's Reserve" Pinot Grigio
A good or decent bottle of pinot gris will not run you a lot of money. Some of the ones I have listed can be purchased for under $20. There are so many great brands out there so you have a lot of choices. Certainly, there are other white wines [and I will get to those in the coming months] but pinot gris or pinot grigio is a great place to start, particularly if you do not like or believe you will enjoy white wine. Spring and summer are here. With that said, you have a plethora of days ahead to get out and try quite a few of them. What are you waiting for?
Cheers.
Keith Cradle, Ph.D. (@mrcradle/@craftedwithcradle on IG/Twitter)