"Live from Bedford-Stuyvesant, the livest one/Representing BK to the fullest..."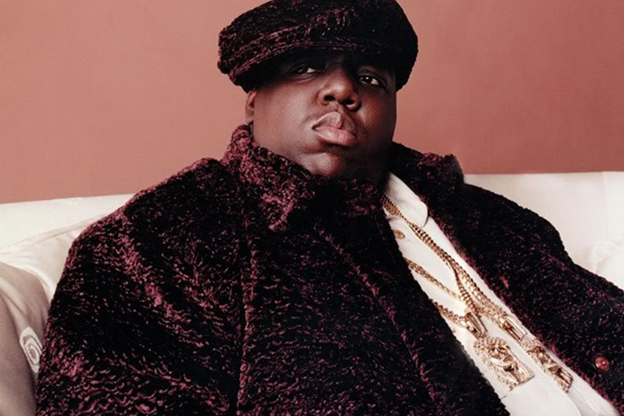 He indeed was one of the livest ones to ever do it.  Christopher Wallace, better known as the Notorious B.I.G or Biggie Smalls., was without question one of the best rappers ever in Hip Hop.  Possessed with an exceptional skillset, he was arguably the perfect combination of street grit mixed with commercial appeal. 
Even though his life was cut short at the young age of 24, he left the world with an impressive catalog of music that still bumps to this very day.  In fact, his music has heavily influenced the Hip Hop genre as he laid out the blueprint for how an artist can provide music that satisfies the streets as well as the clubs.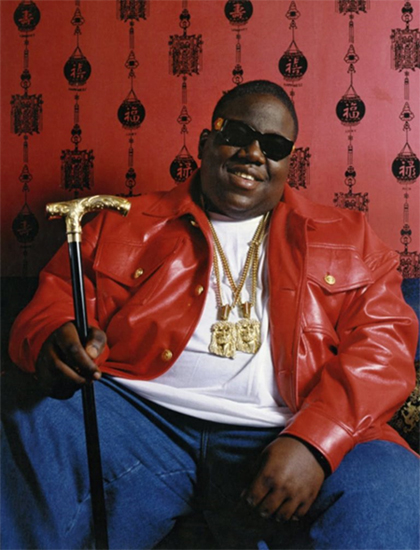 The streets loved him because he gave it to you raw and uncut.  No mincing words.  No sugarcoating.  He showed the pros and cons of being a hustler.  He showed the desperation of being a kid with no father around.  The stress of not knowing where his next meal would come from.  The pressure of hustling just so he can feed his daughter.  The pain of losing one of his homeboys to gun violence.   Thinking the unthinkable; taking his own life.
As adept as he was painting the picture of street life, he was just as adept of giving you a look into the flossy and opulent lifestyle.  He showed you that you had to rock Versace shades.  He showed you that you had to have a fly Coogi sweater.  He showed you that you had to drink champagne that cost more than your rent.  He showed you that you can be "Black and ugly as ever" and still pull the finest women out there.
And when it came to bars, very few can even be mentioned in the same sentence as B.I.G.  His lyrical prowess, in conjunction with the aforementioned characteristics, made him as close to the total package as one can get.   When the conversation of who is Hip Hop's G.O.A.T. arises, B.I.G.'s name comes up frequently. 
In honor of the Brooklyn MC, we countdown the 20 best songs that feature him.  If you don't know, now you know!