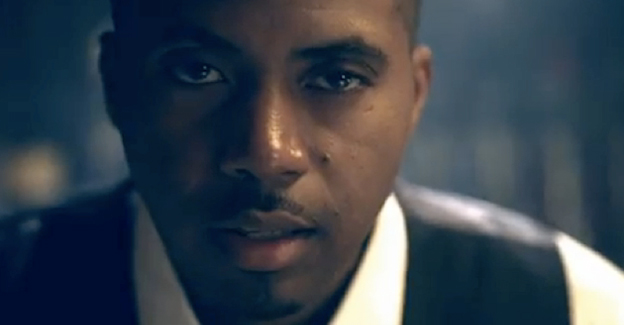 The Queens New York MC burst onto the scene in 1991 with his legendary scene stealing verse on Main Source's classic song Live at the Barbeque. From there he went on to make memorable appearances like his verse on MC Serch's Back to the Grill and a song on the Zebrahead Soundtrack called Halftime.
All of this leads to his 1994 classic debut album, Illmatic. Illmatic is one of Hip Hop's most revered albums, and many see it to be the greatest Hip Hop album ever. One thing is definitely for sure, Nas has blessed us with an abundance of timeless music.
In celebration of God Son's Born Day, we decided to analyze his entire catalog and countdown his 44 greatest songs ever.
44) What Goes Around
43) Hip Hop is Dead
42) Last Real N**** Alive
41) Purple
40) Black Republican
39) Doo Rags
38) Find Ya Wealth
37) Rewind
36) Sly Fox
35) Heaven
34) Hero
33) Bridging the Gap
32) We Will Survive
31) Just a Moment
30) Shoot Em Up
29) Cherry Wine
28) Thief's Theme
27) Blaze a 50
26) Project Windows
25) Halftime
24) Stillmatic Intro
23) Drunk by Myself
22) Get Down
21) Affirmative Action
20) You're Da Man
19) Represent
18) Fetus
17) Daughters
16) Memory Lane
15) The Message
14) Phone Tap
13) Got Ur Self a Gun
12) One Love
11) Hate Me Now
10) It Ain't Hard to Tell
The lead single off of the masterpiece Illmatic, It Ain't Hard To Tell formally introduces the world to the lyrical prowess that Nas possess. Flowing with amazing ease and dexterity, Nas displays a high yet sophisticated lyrical skillset not seen since the likes of Rakim. If his previous guest appearances didn't make you believer, It Ain't Hard To Tell resoundingly did so.
9) Life's a Bitch
You'll be hard pressed to find a better song where two MCs provide such lyrical excellence. Life's a Bitch marks the first appearance of the talented and gifted rapper AZ. And it is instantaneous that he is a force to be reckoned with as he delivers one of the most memorable versus of all time. Not to be outdone, Nas closes the song with what might be the best verse of his illustrious career. The chemistry between the two was nothing short of electric.
8) Nas is Like
Nas has worked with some of the greatest producers in Hip Hop, but it was his collaborations with DJ Premier that seem to stand out from all of the rest. For the lead single off of his third album I Am, Nas enlisted the legendary beatsmith to craft another classic for him, and Premier didn't disappoint. With Premo's vintage scratching and drums, Nas gives us the feeling of the Illmatic days and gives a reminder of why he sits atop of many people's list of the best of the best.
7) I Gave You Power
One thing is for certain when it comes to Nas; he is second to none when it comes to storytelling. To be more specific, his creativity is unparalleled. But on I Gave You Power, Nas reached the apex of his storytelling ability. While all other storytelling songs are from the perspective of a person, Nas tells a story from the perspective of a gun. This is nothing short of genius as he details the inner struggle the gun has with being used to kill. The thought of a gun having a conscious is astounding, and the song has a surprise ending that makes you feel like you're watching a movie and not listening to a song. Dope!
6) Made You Look
Riding high off the success off his fifth album Stillmatic, Nas immediately followed up with his sixth album, God's Son, and continued his Midas touch with Made You Look. Renowned producer Salaam Remi does a masterful job of sampling and chopping up Incredible Bongo Band's song Apache, and provides the backdrop for Nas to add yet another notch on the belt of classic songs.
5) If I Ruled the World
If you had to pinpoint the song that made Nas a superstar, look no further than If I Ruled the World. With a classic album already in his back pocket, the acclaim from Hip Hop purist, high anticipation for his sophomore album, and a chorus provided by a red hot Lauren Hill at the time, If I Ruled the World was destined to be great. From a production standpoint it had a far different feel from Illmatic, but Nas drops Illmatic-esque bars as he speaks on a perfect world in his eyes that goes beyond typical things such as money and women. A day one classic.
4) Ether
In the late 90's/early 2000's, Nas was at crucial point in his career. He was receiving backlash for the quality of his music, and more alarming was that he was engaged in a battle with one of best rappers ever, Jay-Z. The tension between the two had been brewing for years as both threw subliminal jabs at each other, but the battle came full circle in the summer of 2001 when Jay called out Nas at Hot 97's Summer Jam. Nas answered with freestyle diss, but Jay followed suit with the epic diss track The Takeover. Takeover was such a vicious and devastating blow, the consensus was that there was no way Nas can recover and that his career was essentially over.
But like what Rocky Balboa did to Ivan Drago in Rocky IV, Nas did the impossible and took down Jay-Z with his own devastating diss song Ether. While If I Ruled the World may be the biggest song of his career, Ether (as well as the Stillmatic album as a whole) was without question the most important song of his career.
3) The World is Yours
Out of all the songs in Nas's catalog, this clearly is the most bittersweet one. Why you ask? Because this marks the one and only time Nas and legendary producer Pete Rock have worked together. Very unfortunate for us Hip Hop fans; but if they got only one shot to work together, they sure as hell made the most of it by creating this timeless work of art.
2) One Mic
The difficulty with putting together a list of Nas's best songs is that you run out of adjectives to describe how exceptional they can be. One Mic is such a song that is difficult to find words suitable to describe its greatness. Having resemblance to Phil Collin's In the Air Tonight, Nas changes pace effortlessly as the beat fluctuates in tempo spitting passionate rhymes chronicling the daily plight of inner city living. Simply phenomenal.
1) N.Y. State of Mind
It's irrefutable that Illmatic stands alone as the symbol of Hip Hop perfection. It is a timeless work of art, and the tone of the album is set with the lead off song N.Y. State of Mind. It's chilling. It's vivid. It's gritty. It's Hip Hop. This is the quintessential Nas song. His uncanny ability to paint pictures with words is what separates him from the other greats. This the defining moment on the most defining album in Hip Hop history.