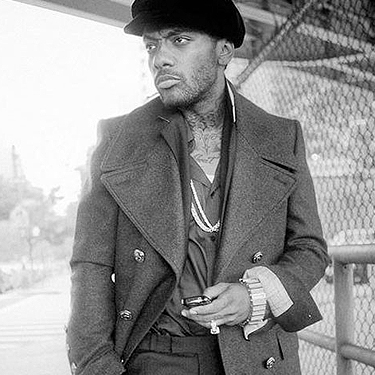 Rising to prominence in the mid-1990s, Prodigy was a key fixture in what many view as the resurgence of New York's dominance in the Hip Hop game.  He was the embodiment of a New York MC.  He sounded New York.  He talked New York.  He was New York, plain and simple. 
But even beyond regional characteristics, Prodigy was no joke with the pen.  He has crafted some of the most legendary verses in Hip Hop history.  One can argue that there is nobody better at starting off a verse.  He may be the most sampled MC ever.  Simply put, he was one of the best to ever do it.
In acknowledgment of his legacy, we've put together a list of Prodigy's 10 best versus.    For some of us this will be a glorious trip down memory lane, to others this may be a brief introductory of some hidden gems, but it's for certain that this will give a glimpse into the brilliance of the HNIC.
10) Eyes May Shine (Remix) – Xzibit featuring Mobb Deep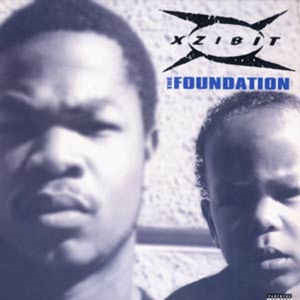 The second single released off the debut album for Xzibit back in 1996 was the masterful song The Foundation.  If you were fortunate enough to purchase the single, not only did you have the standout track, but you were also treated to the remix for Eyes May Shine that features his then Loud Records label mates Mobb Deep on the B side.  Over a sinister Havoc beat, Mr. X to the Z and the Mobb trade scathing bars that would make you think that all three could have worked as a group.  But the highlight of the song was Prodigy closing the record in a scene stealing performance.
In typical P fashion, he verbally bodies the track with such bars as:
"See me dipped and down low/ready for ac-tion, crept slow/moved on your enterprise and crash your stock/ put a hold on your assets and dug your pock/ these National Geographic ni—z is known for flippin/ this animal wildlife surround me I live in/and float through the jungle at night on expedition".
If you weren't familiar with Prodigy's lyrical prowess at the time this track dropped, you damn sure was aware of it after this effort.
9) Power Rap – Prodigy
This song was originally slated to be on Mobb Deep's Murda Muzik album, but the album was prematurely leaked before its release date and forced the group to record brand new songs to be featured instead.  Luckily for us this song later resurfaced and was featured in the year 2000 on Nas' compilation album, QB's Finest.  Over a dope piano sample, Prodigy goes in and delivers a virtuoso performance as he drops gems like:
"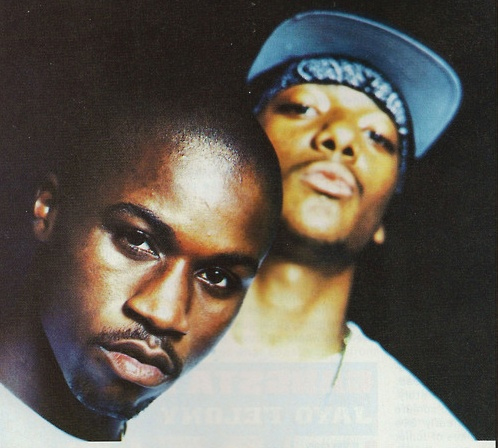 You cooked up a half-ass meal/it's time for me to catch burn on the wheels of steel/ my shit fills, the appetite of the populous/we can do it via satellite, just us/and show the world how that ass get bust/ ever since a little youth I had this lust/ to pick up the motherfucking pen and just rush/ like morphine beats, through the wires of the EPS plus".
It would have been a crime if the world would have missed out on this song due to the leak, but the Hip Hop gods were on our side when it eventually was released to the masses.
8) Nighttime Vultures – Mobb Deep featuring Raekwon
One of the standout tracks on Mobb Deep's third album, Hell on Earth, was Nighttime Vultures.  Here we have P spitting vivid bars that eventually lead to him getting a Hip Hop Quotable in The Source magazine.  He starts off describing being involved in a shootout that leads to one of his friends getting shot, but goes into full out bravado mode with lyrics like:
"After this you never will go back to that which/ sit back and write half ass shit/ at last the official, taking out the artificial/ let me relieve you, replace that shit with some lethal/ Mobb, remember the name it's been along/ got ni—az shook to death from the first fucking song".
P virtually takes over the song, and leaves you breathless by the time his verse is over.  And he leads the song off!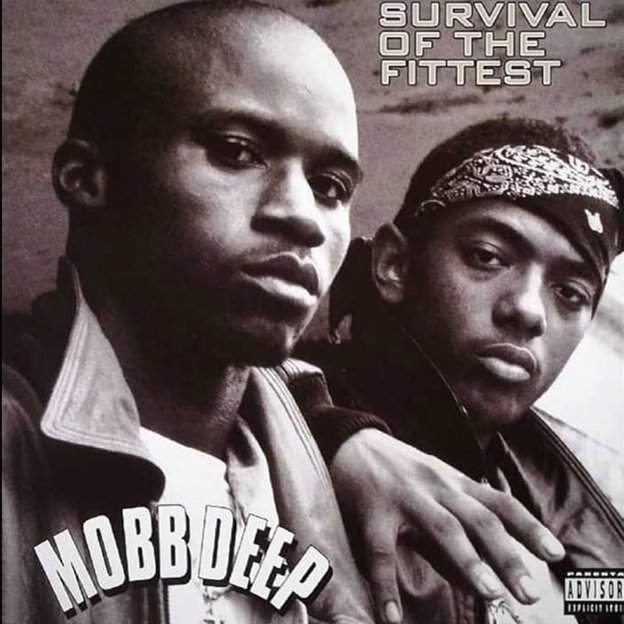 7) Survival of the Fittest – Mobb Deep
"There's a war going on outside no man is safe from………".
Let me guess, you knew exactly what the next words were in Prodigy's verse.  His lead off for his verse on Survival of the Fittest is one of the most popular ones in Hip Hop history.  The second single off of the classic album The Infamous, Prodigy delivers an unforgettable verse that most Hip Hop heads can recite word for word.  With a gritty beat courtesy of Havoc as the backdrop, P gives you that rough and grimy New York swag in each line that can even make a nerd feel like "going out blasting/taking my enemies with me".
6) Hell on Earth (Front Lines) – Mobb Deep
The beauty of this signature Mobb Deep hit is that Prodigy blessed us with two outstanding verses that had you pressing the rewind button.  But it's his second verse where he completely goes bananas and leaves you shaking your head with bars like:
 "I ain't your average cat/fuck rap, I'm trying to make CREAM and that's that/whatever it takes, however it's got to go down/four mics on stage, or motherfucking four pounds/ speakers leaking out sounds, or ni—az leaking on the ground/ I can truly care less, the God going to get his/ regardless, blow for blow let's find out who hit hardest/ this rap artist use to be a stick up artist/ sometimes I test myself to see if I still got it".
5) Drop a Gem on Em – Mobb Deep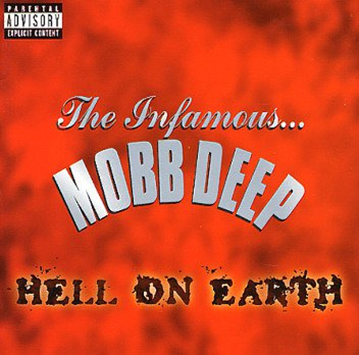 If there was one thing that has always been consistent with Mobb Deep, it's that they always had beef with other rappers.  It didn't matter who it was; Mobb Deep had no problem engaging in verbal, and sometimes physical, combat.  And one of their many beefs happened to be with 2Pac.  2Pac notoriously dissed them on the epic Hit em Up, where he completely took the gloves off and made fun of Prodigy having Sickle Cell Anemia.  Not one to be outdone, Prodigy fired back with a scathing verse that insinuates Pac getting beat up in jail, and finishes it off with:
"My mob is like a bunch of wild Puerto Ricans, with bangers the size of African spears/ it's warfare in the arena, we turn arenas into house of horrors/ it's Terrordome, when you see my click you need to run behind shit/ you got a gat you better find it/ and use that shit, think fast and get reminded/ of robberies in Manhattan, you know what happened/ 60 g's worth of gun clapping/ Who Shot Ya/ you probably screamed louder than an Opera/ New York gotcha/ now you wanna use my mob as a crutch/ what you think you can't get bucked again, once again".
Out of all the East Coast rappers Pac dissed at the time, this was by the far the best response.
4) I Shot Ya (Remix) – LL Cool J featuring Keith Murray, Prodigy, Fat Joe, and Foxy Brown
As we mentioned earlier, Prodigy was no stranger to beef.  And you know you don't give a fuck when you diss a guy who's featured on a song with you. And that's precisely what Prodigy did on LL Cool J's classic posse cut, the I Shot Ya remix.  At the time Prodigy had a feud with the Def Squad.  And one of the Def Squad members, Keith Murray, took exception to comments Prodigy made on the famous interlude Mobb Deep had on The Infamous album where Prodigy goes on to say "To all those rap ass ni—az with your half-ass rhymes talking about how much you get high and how much weed you smoke, and that crazy space shit that don't even make sense, don't ever speak to me when you see me.  Might have to get on some High School shit and start punching ni—az in their face just for living". 
Eventually things lead to an actual altercation that occurred between Prodigy and Keith Murray, but it's these bars that threw gasoline on the fire:
"Why you wondering what we saying on the records real/yeah you motherfucking right kid you know the deal/ my mob is infamous just like the fucking title reads/ you'll get back slapped so hard make your nose bleed/ some Def kids feeling guilty about the space shit/ the truth hurts baby girl so just face it".
Prodigy's verse also was sampled by DJ Premier when he made the hook for the classic Jay-Z song D'Evils for Reasonable Doubt. 
3
) Keep it Thoro – Prodigy
If you had to pick one song that gives you the quintessential Prodigy, this song is it. 
Dope intro to a verse, check.
"I break bread/ ribs/ $100 bills……".
 Violence, check.
"Avoid P man, take your baby mom's advice/I'm nothing sweet/ ill with the guns/ you'll pay the price".
Bravado, check.
"You rap ni—az make me laugh/ y'all crazy ass/ and I don't give a fuck what you sold, that shit is trash".
Bars, most definitely check!
Over classic production courtesy of The Alchemist, P puts his full repertoire on display and proves why no conversation about the all-time greatest rappers should exclude him. 
2) Quiet Storm – Mobb Deep
The remix for Quiet Storm is obviously the more popular version, and rightfully so with it featuring Havoc and Lil Kim, who arguably delivers the best verse of her career.  But the true gem is the original version, where Prodigy gives us a performance for the ages.
Over a slowed down sample of Grandmaster Flash and Melle Mel's White Lines, Prodigy gets right to business.  But instead of just giving us his typical street rap, P shows a reflective side that we normally didn't see from him:
"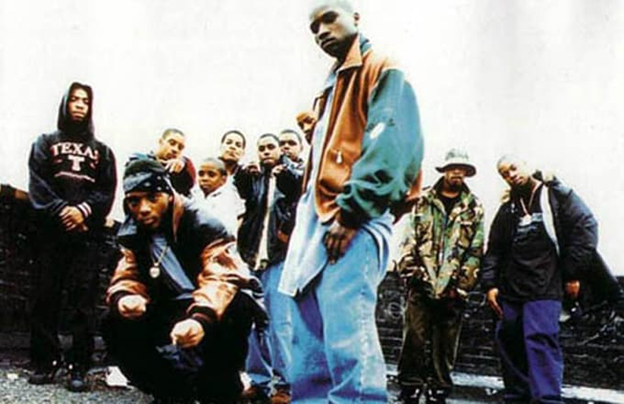 I spent too many nights sniffing coke, getting right/ wasting my life, now I'm trying to make things right/ grand open some gates, invest in the rap business/ do things for the kids (the little duns)/ build a jungle gym behind the crib, so they can enjoy youth/ CBR's and VCR's/ ATV's and big screen TV's, ni—a please/ don't make me have to risk my freedom/ we worked our whole life for this, you get your shit beat in".
One of the Mobb's biggest hits off their biggest commercially successful album; new fans of the group learned very quickly of Prodigy's lyrical dexterity. 
1) Shook Ones Part II – Mobb Deep
This was a no brainer.  You take an arguably Top 10 all-time Hip Hop song and you add arguably a Top 10 all-time Hip Hop verse, and you have the masterpiece that is Shook Ones Part II.  You can't call yourself a Hip Hop aficionado if you don't know the words to Prodigy's verse verbatim.  Yes, VERBATIM. 
The lead single off of Mobb Deep's classic second album, The Infamous, this is the breakout song that put the group on the map and etched their names in Hip Hop immortality. 
There are simply so many memorable parts to Prodigy's verse:
"To all the killers and a hundred dollar billers".
"I got you stuck off the realness/we be the Infamous/ you heard of us, official Queensbridge murderers".
"Rock you in your face, stab your brain with your nose bone".
"Your crew is featherweight/my gunshots will make you levitate".
"Take these words home and think it through/or the next rhyme I write might be about you".
It's been over 20 years since the release of this song, but every time you hear it you can't help but get a rush of adrenaline.  To put it frankly, this verse is timeless.