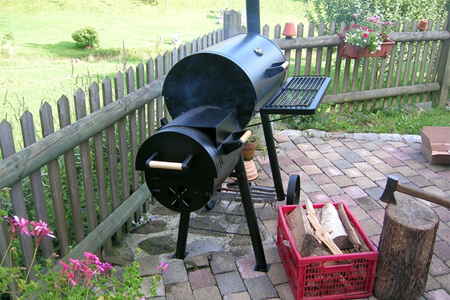 Historically, cookouts, backyard BBQs, picnics and family reunions and everything in between evokes an unavoidable kind of dietary anxiety – this happens across the board, even for us more seasoned and mature vegans. We ain't new to this lifestyle and way of eating, but I still get nervous from time to time about enjoying outdoor food and fun with my non plant-based family and friends.
So, what do you do? Bring a stick of celery and hope for the best? Of course not, you know your girl has some viable options for you. I mean, remember, this whole vegan thing is not my first rodeo.
Meat Alternatives…I got you!
As promised in my last post, I wanted to give those of you who may be in transition (or at the very least veg-curious) some familiar options. And what better way to test out some cool products than during cookout season. About a month ago I ordered some items from The Herbivorous Butcher, and I wasn't disappointed—and neither was my carnivorous friends who did some taste testing for me.  I really enjoyed most of the products I ordered but here are the standouts that will be perfect for grilling during your next backyard BBQ.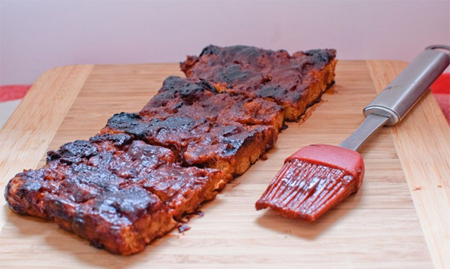 Vegan Smoked "Ribs"
I must say that I was pleasantly surprised at how good these were.  I added my own barbeque sauce and secret blend of herbs and spices, cooked it to perfection and was in heaven when everything was done.  My food was de-li-cious. Although I cooked mine in the oven, these will be so good on the grill. 
Vegan Porterhouse Steak
I'm not even going to lie. I was overwhelmed when I saw this in the package.  Was I even ready to take on the complexities of "steak" or should I just back away slowly? Never one to run away from a challenge, I readied myself and went in.  And that steak was good too (and very filling).  Both the ribs and steak from HB are wheat based so if you're trying to avoid gluten, these aren't the products for you.
Want to try some of the above items, check out their online products page (they even have a vegan starter kit): https://www.theherbivorousbutcher.com/collections/onlineordering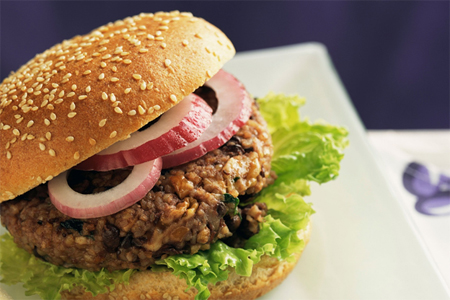 Beyond Meat Burgers
These things look and cooks so much like beef that I legit freaked out just a little.  I first tried them at a friend's cookout, and I have no complaints.  And these are perfect if you are attempting to eliminate soy and gluten from your diet. Again, great for grilling. After all, what's a cookout without burgers? They are available online at beyondmeat.com or at the following retailers and restaurants (in the Charlotte area):
Whole Foods, Target, Food Lion, TGI Fridays (Tryon location), and Pinky's Westside Grill –and if I'm missing a location, let me know! 
Need recipes? There are plenty on their site: http://beyondmeat.com/recipes/category/vegan-recipes
Now, let's say you are past the craving meat stage of your vegan/plant-based journey, you may be asking, what about me? What are my options? The answer? Plenty.  There is nothing like well-seasoned veggies grilled to perfection on the grill. And don't forget about the fruits of the season. Just last week for the 4th, I decided to get fancy and put some peaches on the grill for a fun take on a cookout dessert.  Still at a loss? Check out the following:
I love mushrooms, especially Portobellos:
Grilled Portobello Mushrooms (my only addition would be fresh rosemary and salt to taste)
I don't know why I love asparagus the way I do, perhaps it's because their little spears look like they are always at attention. Who knows why they are so delicious):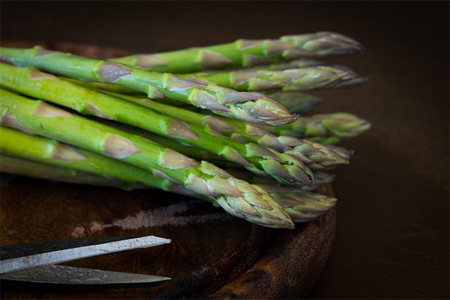 Grilled Asparagus
Another favorite of mine is corn on the cobb – seems basic right? Not the way I do it:
Grab some ears of sweet corn, clean them up, parboil them, then slather them with vegan butter (I use Earth Balance) and sprinkle a generous amount of herbs and spices. Now wrap each ear of corn up in aluminum foil and place it on the grill, the cook until desired level of tenderness.  
The above suggestions should at least get you started. Never be afraid to experiment with food. Eating should be fun, especially when you are vegan or plant-based. This lifestyle is far from boring; open your mind, and you'll be just fine! Need more tips, recipes or advice, I'm available for consultations, hit me up on Facebook: https://www.facebook.com/stylishvegan.
Until next time, stay healthy and stylish!
Jameka S. Whitten aka The Stylish Vegan™ is a lifestyle blogger, freelance writer and public relations professional who is a social media enthusiast known for her FB and Twitter rants about politics, social issues, bad grammar and hatred for WIX websites. Follow Jameka on Instagram @Stylish_Vegan and @JamekaShamae. Stop by, say hello and take a selfie with her, just don't slide into her DMs.