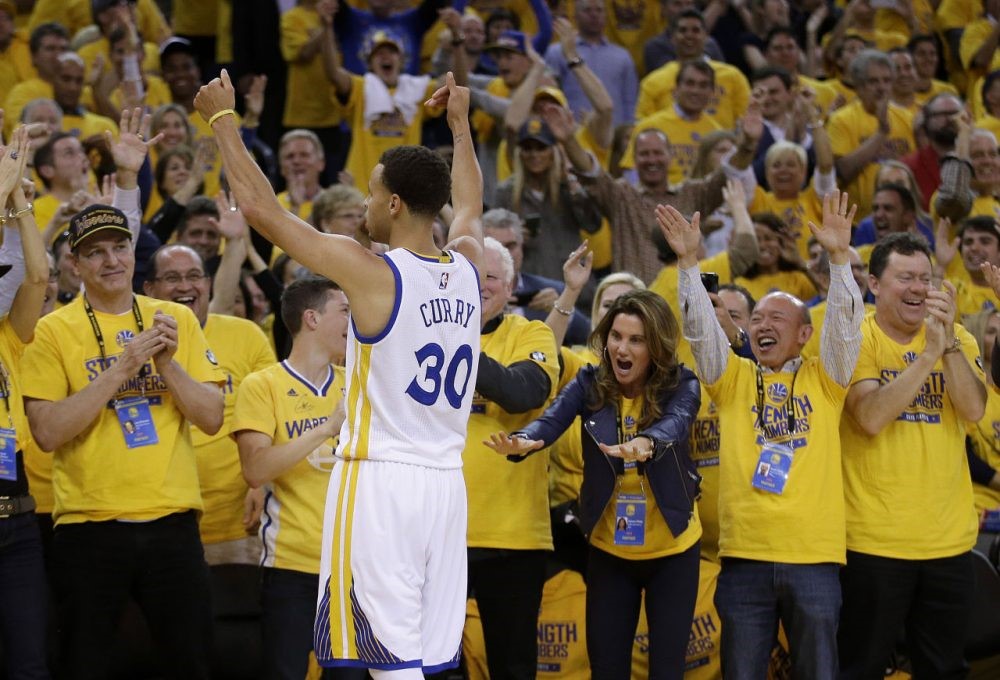 (New) Golden State fans: It needs to be made clear that these people need to be separated from the many real diehards in the Bay area; the ones that have been down since the "Run TMC" era. But we know the drill, they're just coming off their 2nd title in three years so all casual fans need their "safe place" among basketball fans who actually know what they're talking about. Granted most of these fans are children, but there's always that one (grown ass) dude with the fresh KD jersey on because "He's been a fan of his since he was at Texas". Riiiiiight.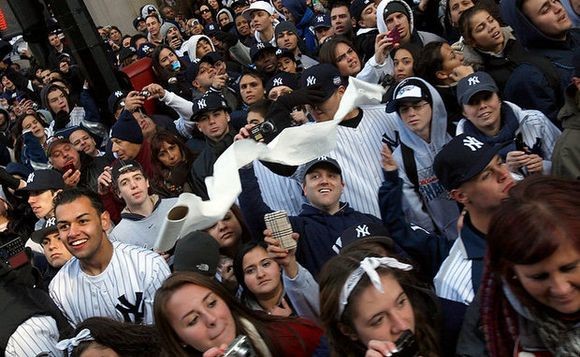 Yankees fans: Baseball fandom for dummies, what do I mean by that? Let's say you never watched a minute of baseball in your life but you're tired of being silent around the water cooler when the subject comes up amongst co-workers; well it's ok, all you have to do is either watch highlights on SportsCenter. Or if you wanna really throw yourself into brand new fandom, you'll be happy to know that you can catch a game on almost EVERY NIGHT. So with all this being said, being a Yankee fan is pretty easy and it doesn't require a ton of knowledge about the sport, so once you've immersed yourself into "Yankee Nation", you'll fit right in just fine.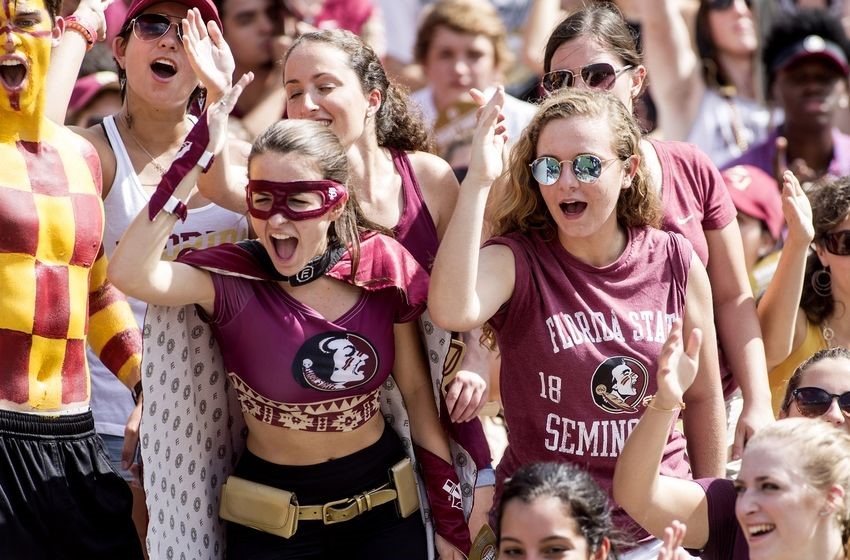 Florida State Fans: We are some obnoxious SOBs. Yes, I said WE. 2013 gave us a reason to come out of the shadows and from under the embarrassment of the Chris Rix/Wyatt Sexton/Drew Weatherford/Christian Ponder era of Seminole mediocrity, and boy did we let the rest of the sports world know that we were back! We've been annoying the Nation with our patented Noles chant for the past 27 years and it is only silenced when we lose, which we don't take very well at all. We feel (know) as if we are college football royalty and don't mind telling you when a loss is being rubbed in our faces. Well, get ready because 2017-18 looks very promising in terms of a legitimate National Title run, unless we drop the biggest opener in the history of college football on Labor Day weekend. Then I guess you'll hear about all those National Titles from the 90s and 2000's......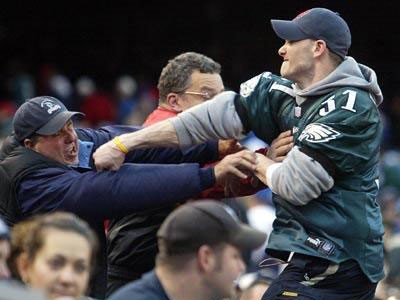 Philadelphia Eagles: I have to admit, I admire this fan base a bit. Here is an organization that has won NOTHING in the modern era of sports and yet still their fans love to travel interstate, crash bars, tailgates, and bang on their chests like they don't fight for relevance in their own division year to year. The last thing someone could call this fan base is" bandwagon" per se; but the worst thing for anyone to be is loud and wrong, and this sums up Eagle's fans in a nutshell.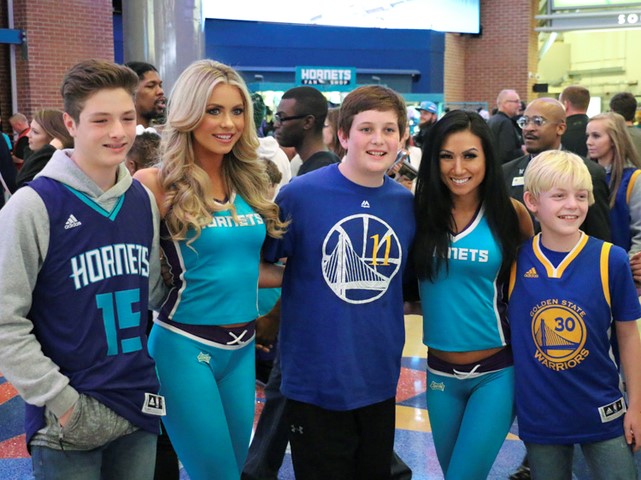 Charlotte area fans: Well here's a curveball. So this won't register nationally, but I live here so I'm inclined to include something local that no one outside of Charlotte cares about, because I can.  Outside of NASCAR, The CIAA "basketball" tournament, and some pretty damn good barbeque we really lack our own identity and unfortunately that translates into the city's fandom. The good folks of the Queen City are a trendy bunch. If we feel like its "cool" to get behind something or someone, it gets our full support; if not it's a struggle to say the least. No better example than our two pro teams the Charlotte Hornets and the Carolina Panthers.  One could argue that Charlotte's inconsistent support has matched the inconsistent play of both franchises. With that being said there's no doubt that the Panthers are the kings of this city; they get passes on inconsistency the Hornets get raked over the coals for. Could you blame that on questionable draft picks, setting a record for futility in one season, or not winning a playoff series in God knows how long? Sure! However  if the Hornets had a polarizing star counterpart of Cam Newton, there would surely be a lot more purple and teal around the city, and also a hell of a lot easier to win playoff games.  But instead, until the day God answers my prayers and both teams become title favorites, we'll have Charlotte folks along with a gang of annoying transplants who will only fully support when it's trendy and convenient.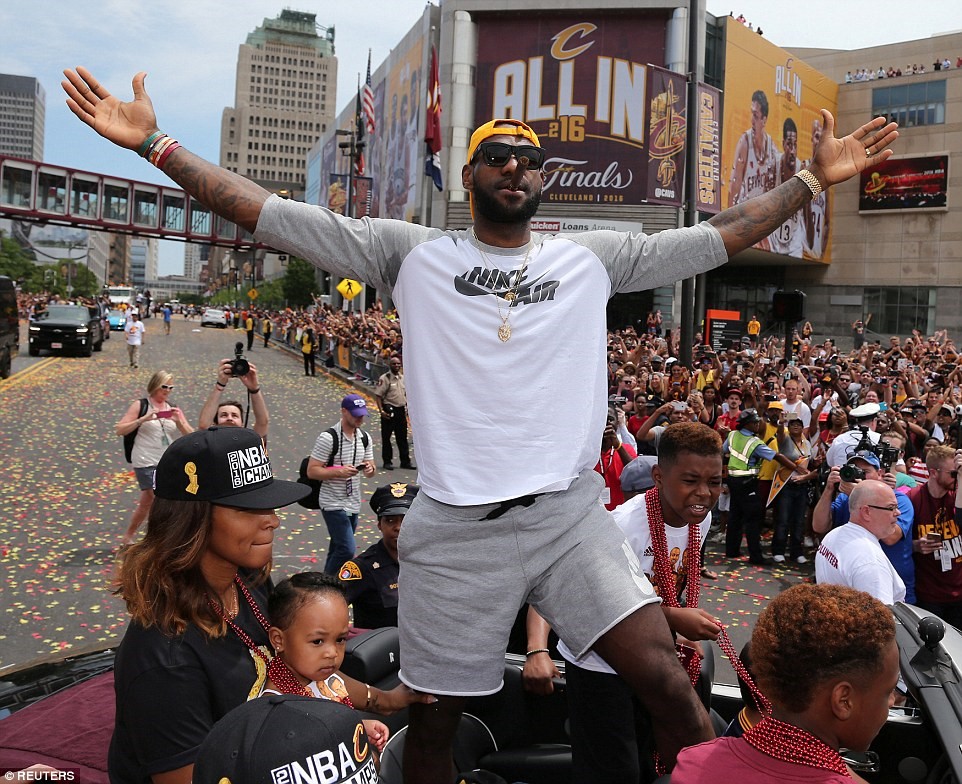 LeBron James fans:  These people are out for blood. They are not playing. I don't care what it takes; these people will never ever stop their quest of convincing the rest of the world that LBJ has surpassed Michael Jordan as the GOAT. I have to give this group their credit for doing a whooooooooooole lot of research on the LeBron. They can tell you every single positive statistic LBJ has, but conveniently leave everything else out that doesn't quite fit the agenda. This is also another base I can't really say is disloyal. This dude could go to the Bucks, Kings, or Nets and they would readily tell you they're a fan of those organizations. This may be the only fan base that has the distinction of talking more when their guy loses. I can't wait to see what happens if the Cavs don't make it out the East without Kyrie; what will it be then?  "Nobody wins by themselves!!!"  Maybe we'll find out soon enough....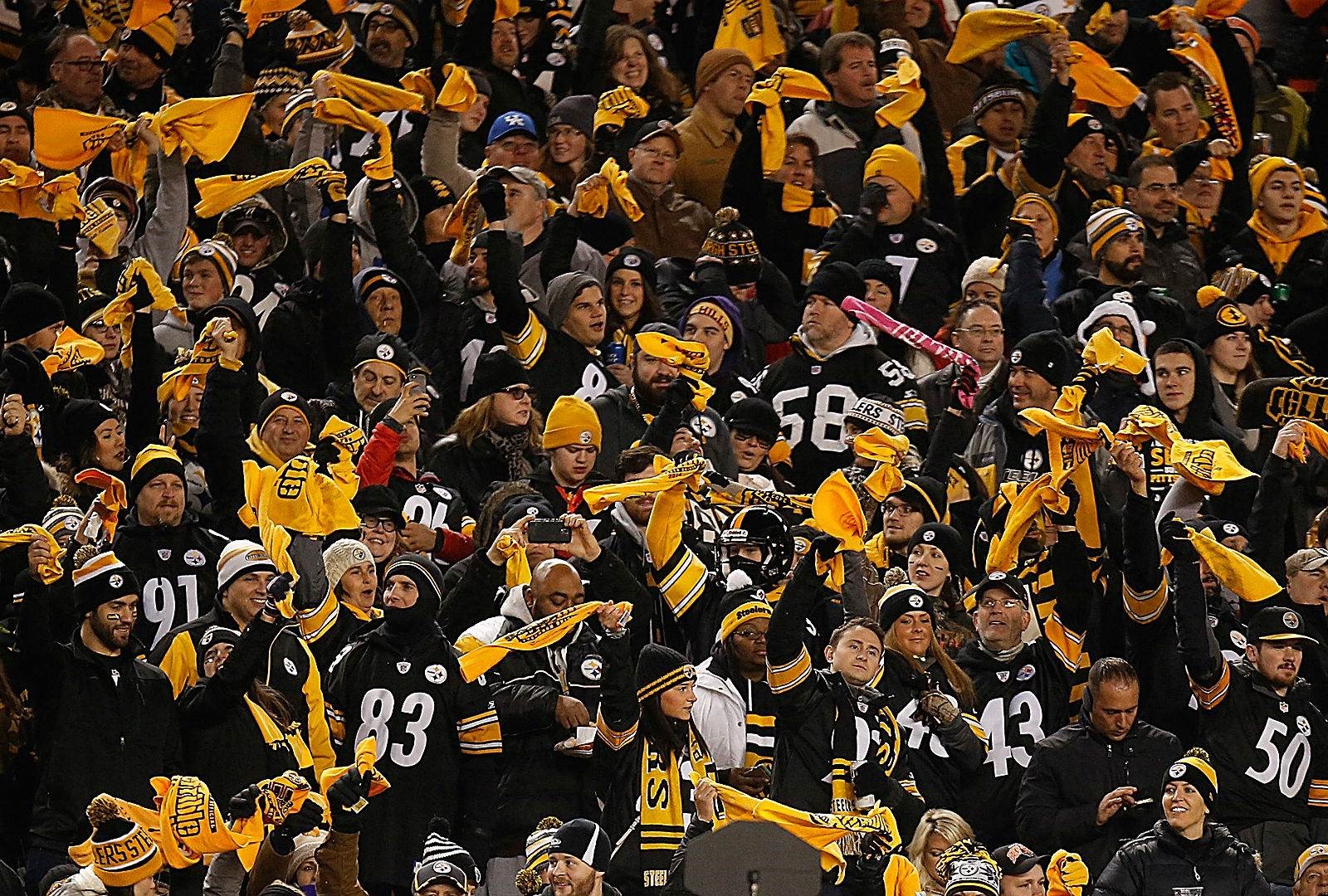 Pittsburgh Steelers fans: Would I go too far if I compared fans to roaches? No? Cool; these people are EVERYWHERE. Are they the most obnoxious? No, but they're pretty damn close. They don't brag on past glory or log off life after they lose like another fan base that'll be mentioned shortly, but they may be more obnoxious in person. All over football stadiums in America there are people who are trying to enjoy their team in their home stadium, but there's probably a sea of drunken fans dressed in those ugly ass black and gold (yellow) unis waving that damn sweat infested towel. What's most annoying about Steeler's fans is that most of them aren't from Pittsburgh; never been, and couldn't pay them enough to live there. There's no rule stating that you have to root for the team that plays in or close to your city, but I can't be the only one who thinks its cheesy that aaaaaaaaaaaaaal those folks that root for them live somewhere else……
....speaking of which, that brings us to our next fan base... Los Angeles Lakers "fans". From 2006 to 2010 this group was the bane of my sports existence. I had never seen a group of basketball fans who were (are) so obvious about front running. I've watched basketball primarily in the 90s and do not recall the wave of fans outside of California that had "loved them since the Magic/Kareem days" during that time. So what happened? Kobe and Shaq happened, 3 titles in a row happened, and all of a sudden Fa.. I mean "Laker Nation" was born. All of this happened during the beginning of Facebook and I have nightmares of everybody who just felt the need to be included in basketball discussions by claiming the most obvious, easiest squad to be a front runner for. These folks are the textbook definition of "bandwagon fans". None of them pay attention to basketball until they are successful, and lucky for all of us it's been awhile, but unfortunately the aggravation may be coming back in full force really soon with the Lonzo Ball era. I'd rather listen to his dad instead of see/hear from these clowns for the next 10+ years. Either way, this is gonna be painful.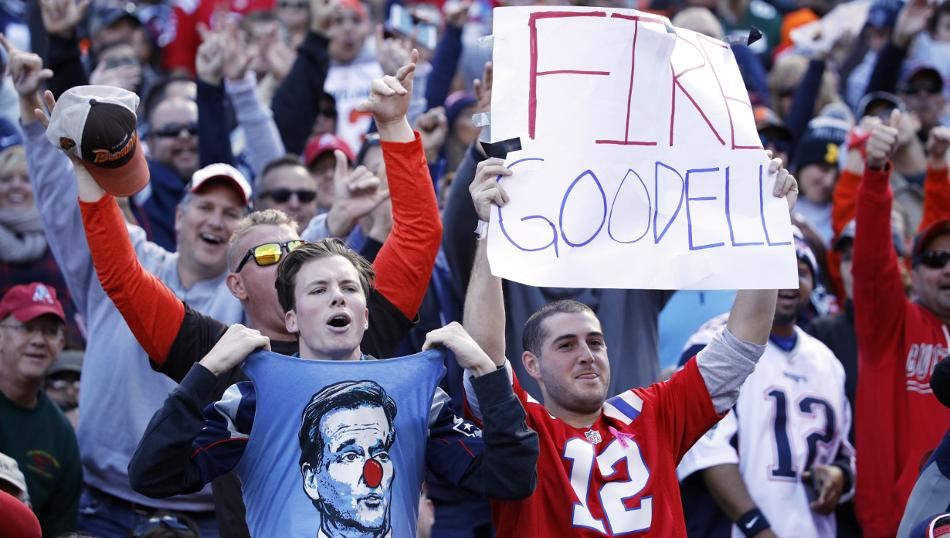 Boston fans: Celtics, Red Sox, Patriots, Bruins, B.U., Harvard, Boston College....all of them. Let's be real, this city has won, a lot, and in a sense Boston may be one of if not the best sports city by definition. But this does not mean their fans don't make you want to punch them in the face. There have been too many Hornets/Panthers home games vs. the Celtics/Patriots respectively that I've had to remind myself that I'm a grown man and I'm not getting paid to play in these games, and it is not worth it to get thrown out of an arena/stadium. If you've ever heard the term Boston MASSholes, you totally understand where it comes from once you encounter these people. I wish nothing but losses for all these franchises/programs, but unfortunately it doesn't happen enough and I don't even think that would make them less tolerable.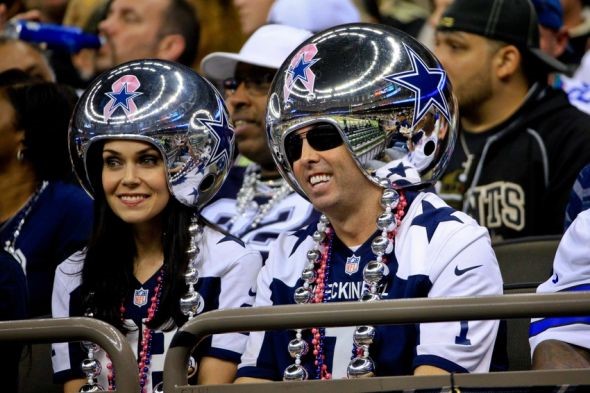 Dallas Cowboys: I mean come on, was there any doubt who would be #1 on this list? These people are special, like get out of school before all the regular kids special. They are the loudest, they are the most wrong, they are the most obnoxious, and hands down the most attention seeking fans EVER. I've witnessed them do tailgates.....in front of a RESTAURANT, pay for professional family photos with Cowboy's jerseys on, and come to Panther's games in their jerseys while the Cowboys are playing on TV. Let them tell it, they are the best fans in the world...until they lose. Can't find them anywhere; those brand new Dez Bryant jerseys turn into polo shirts. The tailgates stop, the selfies stop, everything just goes away when they lose, and there's nothing more gratifying to everyone else. The positive thing Cowboys fans bring to the sports world is their losses bring the rest of us together and give us something to celebrate; and there's been a ton to celebrate the last 21 years and I foresee more arrests, more playoff losses, and more Jerry Jones for us to laugh at this upcoming season. 
---