But one of the things that are common when it comes to insurance is that a lot of misconceptions float around that can lead to people being placed in compromising positions.  Some of these misconceptions are coming from a misinformed state, but some also are from a matter of gross negligence. 
Whatever the case may be, you definitely want to make sure that you limit your exposure to mishaps as best as possible.  You may be surprised how easy it is to have the right level of protection for an emergency situation.
Make sure you're covering your basis and not falling for some of these popular misconceptions.
Only Having Minimum Liability Auto Coverage
This by far is the biggest issue that tends to be out there when it comes to car insurance in particular.  Almost all of the states in this country make it mandatory by law that you have at least liability insurance coverage in the event that you were to hit someone or something.  The two coverages that fall under liability are Bodily Injury and Property Damage (Uninsured and Underinsured coverage also falls under liability coverage but can vary from state to state).  Those two coverages are in place in the event that you physically injure a person or damage their property.
Each state will have minimum limits that you must have in order to drive, and a lot of people get just the minimums.  For example the state of North Carolina has minimum Bodily Injury limits of $30,000 per person (with a maximum of $60,000 per accident), and the minimum Property Damage limits are $25,000 per accident.  If you get into an accident in North Carolina that's your fault and you cause a person to have more than $30,000 in hospital bills (which is not difficult), and/or you total someone's car that is valued at more than $25,000, then that person can take you to court and sue you for the remaining cost of their damages. 
In a lot of cases you can get additional coverage for just a few cents more per month. So an individual in North Carolina can bump up their Bodily Injury coverage to $50,000 per person (with a maximum of $100,000 per accident), and their Property Damage coverage to $100,000 per accident and it cost them barely anything noticeable to do so. 
Whether you're purchasing insurance online or through an actual insurance agent, do not just settle for the state minimum and check the difference in cost to bump up your coverage.  You may be shocked to see that you can get so much more for cheap.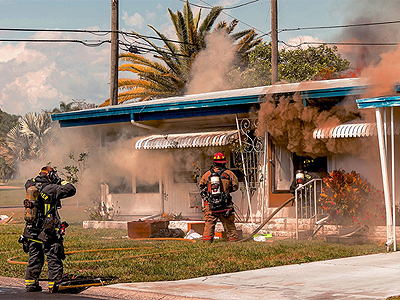 Not Buying Renters Insurance
Not too long ago an associate of mine had a family member who was a victim of a fire that destroyed their apartment building.  All of their possessions were lost and they had to start all over again from scratch with replacing their belongings.  Everything from their clothes down to their toothbrush.  It was unfortunate to hear that did not purchase renters insurance and had to pay for all their items out of pocket.
If you are a renter of any kind, it is a must that you have renters insurance.  A lot of rental property management companies require that tenants have renters insurance, but even if they don't you should have some anyway.  Renters insurance will cover you in the event that your personal property is damaged due to things such as fire and theft, expenses that you may incur if your residence is uninhabitable (i.e.: hotel cost), and you can receive additional protection for things such identity theft. 
And you can get all this for cheap.  VERY CHEAP.  It is not uncommon to get $50,000 worth of protection for a monthly amount that's less than what you spend on lunch each week.  Point is, don't short yourself; get the coverage.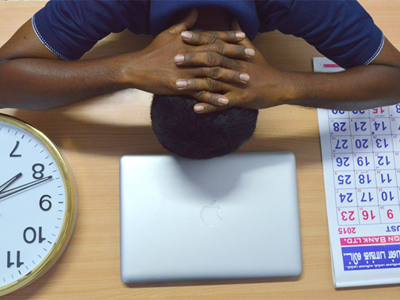 Not Changing Auto Insurance During Policy Term
The reality of auto insurance is that people treat it the same as they do cell phone carriers; go with whoever has the cheapest price.  So it's not uncommon for people to bounce around from insurance company to insurance company just like some of us bounce around from cell phone carrier to cell phone carrier.
Doing that is not an issue per se, but most people believe that they can only change auto insurance companies at the time of their renewal.  That's not the case.  You basically can change auto insurance companies whenever you like.  If you just renewed a policy but don't like the price, and you find identical coverage elsewhere for a lesser cost, then by all means make the switch now.  There's no need to have to wait till the end of your current policy term and pay a higher premium.
One thing to keep in mind is that changing insurance during the policy term does lead to pro-rated credits and/or debits to an account that can be confusing to understand.  However, don't hesitate to contact the insurance company to explain the pro-rated transactions if needed.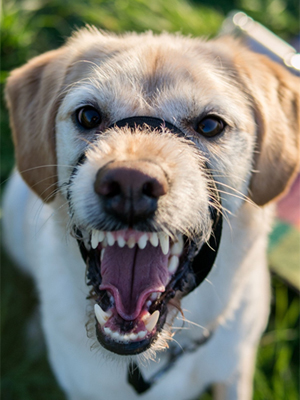 Not Having an Umbrella Policy
Umbrella insurance tends to be one of the most underused types of insurance out there.  A lot of people have never even heard of it, but it is excellent coverage to have.
So you may be asking "What is Umbrella Insurance"?
Umbrella insurance provides you liability protection above and beyond protection that you currently have from your auto, home, and boat insurance policies.  It is another layer of protection to help you in certain unforeseen situations that may come up:
You are at fault in a car accident that sends multiple people to the hospital and their medical expenses exceed the limits of your auto insurance.
During a gathering at your home, one of your guests slips and breaks their leg and has expensive medical and rehabilitation cost that they say you're liable for.
Your dog gets lose in the neighborhood and severally bites someone sending them to the hospital.
You are a landlord and at one of your rental properties, someone trips over a crack in the sidewalk and sues you for their medical bills.
You let your buddy who's been begging you to let him drive your boat, and he subsequently crashes it in the dock and causes property damage that exceeds your boat insurance limits.
Someone sues you for slander or libel.
As you can see, umbrella insurance can protect you in a myriad of circumstances that can cost you a lot of money.  And the policies are fairly inexpensive so contact your insurance carrier and get a quote!
Not Buying Life Insurance
Now this is the misconception that worries me the most; especially when it involves individuals who have spouses/significant others or dependents.  There is nothing more painful than losing a loved one.  On top of the grieving that occurs while in mourning, there usually are financial affairs that need to be addressed due to one's passing.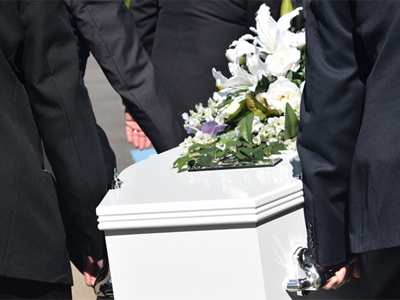 If you were to pass away unexpectedly, what would happen to your loved ones:
How would they replace your income?
Would they be able to pay the mortgage or rent without you?
How will your children pay for college?
How will they maintain the standard of living that you have provided for them?
These are serious questions that we all have to face and we have to have things in place to protect our loved ones.  To put it frankly, NO ONE should be without some form of life insurance.
The good thing for all of us is that there are plenty of life insurance options available to fit almost every budget and need.  There are two major types of life insurance, Term and Whole life.  Term life insurance is probably the more popular of the two and it covers you for a set amount of years and tends to be less costly compared to Whole life.  In short, it pays out a predetermined amount if you were to die during the policy period. 
Whole life insurance tends to have more bells and whistles than term life; one of those being that it pays a death benefit whenever you die (whereas term only pays if you die within a certain time frame).  We will discuss Whole life in more detail later.
It is highly recommended that you set up an appointment with your insurance agent or financial planner to discuss your life insurance needs in more detail.  They will be able to gather some information from you and put together insurance options that will best fit your situation.
Th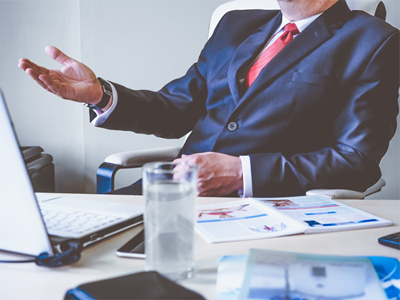 inking There Is Only One Type of Whole Life Insurance
As we alluded to earlier, Whole life insurance can come with a number of bells and whistles.  There are a few different types of Whole life policies but some of the key characteristics of each are that they:
Remain in force till the day you die.
Accumulates cash value where a portion of your premiums are set aside by the insurance company and earns interest.
One option is a Universal Whole Life policy which gives you the ability to adjust your death benefit and premium payments.  You can also choose a Variable Life policy which allows the cash value to be invested in the stock market.   Or you can simply combine them to have a Variable Universal Life policy which has features of both types of accounts.  You can also insure both you and your spouse together with a Last Survivor Life policy, and you can choose a Single Premium policy where you pay a lump sum up front instead of making premium payments over the course of a few years.
As we mentioned earlier, be sure you contact your agent or financial planner to learn more about each and determine which one is the best fit for you.
Thinking Group Term Life Policies Stay Term Life Policies Once You Change Companies
One of the best benefits that a lot of employers are offering their employees is the ability to purchase Group Term Life insurance in their benefits package.  This is allows you to purchase term life insurance without having to take a medical exam, with a death benefit that in some cases can be up to 5x your annual salary, and for a very inexpensive rate.  This is a wonderful form of supplemental protection on top of your own standalone life insurance policy. 
It is important however that you read the fine print on employee offered term policies.  In a lot of cases the policy is transferrable, you can take the policy with you if you were to leave the company, but instead of continuing as a term policy it converts to a whole life policy which may have a lower death benefit and higher premiums.  
Contact your employer's Human Resources or Benefits department to learn what are the terms and conditions of the term life policy if you were to ever leave the company.