S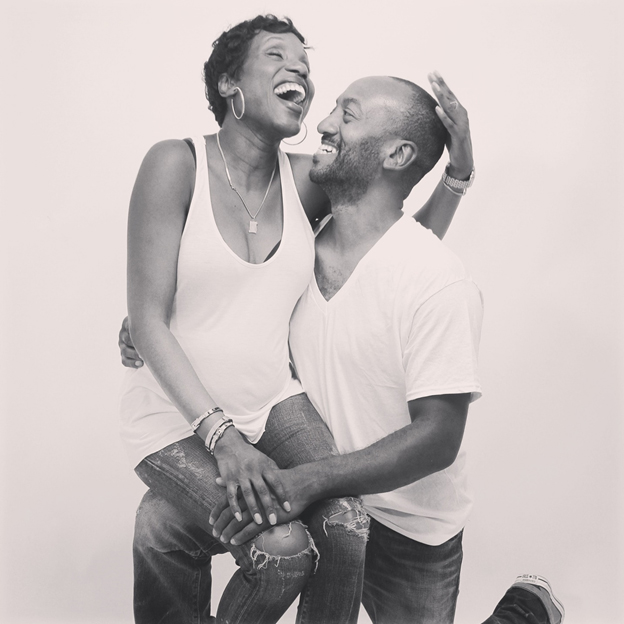 tep one in changing the Ms. to a Mrs. is to get the engagement ring.  Out of all the purchases that you'll make in your life, this one may be the most important from a sentimental standpoint.  So there is a certain degree of pressure to get the perfect ring per se, but the process is not as stressful as you may think.  Here are a couple tidbits that will make your ring shopping go a lot smoother.
How much should I spend on a ring?
Let's start off with the most important factor to you, cost.  The general rule of thumb that's floating around is that you must spend anywhere from two to six months of your salary on a ring.  My response to that, in my best Joe Biden voice, MALARKEY! Out of all the bullshit that you'll hear in your life, this will be in your top 10 list.  Here is how much you should spend on a ring, WHATEVER YOU WANT TO SPEND.  Nobody but yourself should determine how much you want to shell out on a ring.  So ignore the ridiculous ideology that you have to eat Ramen noodles for a few months just to buy her ring; you decide what you're price ceiling will be and stay within your budget.  Trust me on this; remember that you have a wedding to pay for right after you propose.  And weddings ain't cheap!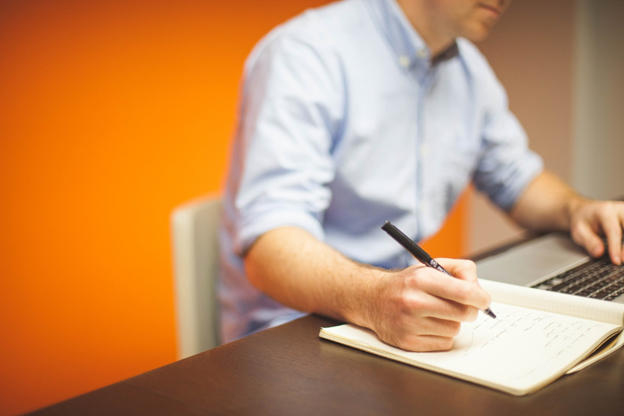 Do some research
One of the biggest mistakes is not making an informed buying decision.  If you're reading this very article then obviously you have access to the internet; so use it! There is a plethora of knowledge online to educate you on the nuances of diamonds, metals, and precious stones.  Take the time to read up on each that way you have a better understanding of what you're buying.  This will help you immensely when factoring your cost. 
 The Four C's
Once you begin your research you'll quickly find out the four essential characteristics of a diamond: Cut, Color, Clarity, and Carat.  Your familiarity with these components will help you select the best and most efficient diamond(s) for your budget.  You'll also want to rank the four in order of importance because not all of the characteristics are equal.  For instance, the perception is that the diamond carat is most important; the notion of the bigger the diamond the better.  That however is not necessarily true.  I am in complete agreeance with what many experts suggest; that the cut of the diamond is what's most important.  The cut is what gives the diamond it's "bling".  A smaller but well cut diamond will look significantly better than a big poorly cut diamond. 
Ask around for suggestions
A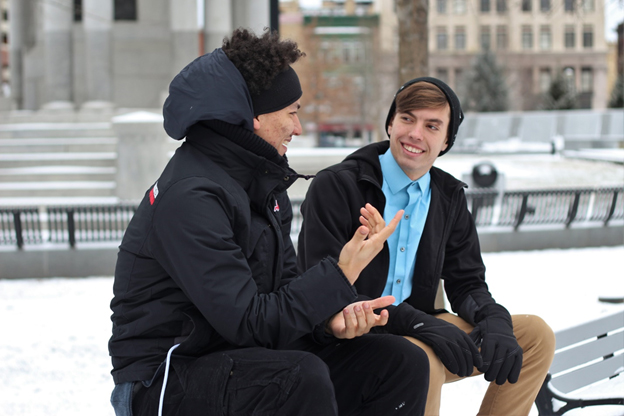 very good resource to use is the very people you know.  Your old college roommate recently got engaged or married, ask him about his shopping experience.  A coworker recently got hitched, ask him.  Regardless who it may be, it never hurts to ask someone how they went about picking a ring.  They can also tell you which jeweler they purchased from; a number of jewelers actually give referral discounts to clients who bring on new clients. 
Buying online
Let's face it; we hardly have to physically walk into stores nowadays.  Whatever you need to buy can easily be done online and shipped right to your doorstep.  The same applies to an engagement ring.  With the internet, researching and buying a ring is a simple as ever.  But I won't go out on a limb and say purchasing a ring online is better than physically going to a jewelry store.  This will depend on the guy.  Some of us actually want to see and feel what we're buying first hand.  Some of us actually want to speak with a person face to face and receive consultation through the purchasing process.  On the flip side, some of us don't want to deal with a salesman who may push you to buy something that will just make their commission check fatter.  Point is there is no wrong or right way.  There are pros and cons to buying online versus buying in person.  What I want to stress here is that you're not limited to just going to your local mall to buy a ring; the internet gives you the ability to buy from anywhere.  Just be sure to do your due diligence and thoroughly research the companies you're considering purchasing from.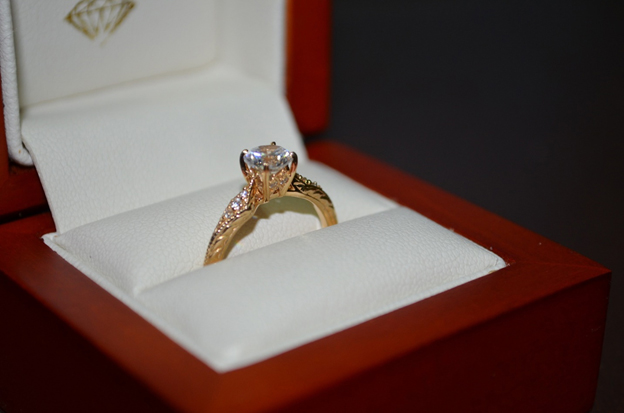 Ask her what she wants*
Some of us will easily have an idea of what type of ring she would like.  In a lot of cases, the more you're around a woman you'll gradually get to learn her style preferences when it comes to what she likes to wear.  But for those of us who have absolutely no clue on what style of ring she'll like, just flat out ask her.    Now I put an asterisk on this section's title for a reason; you don't want her to know that you're getting a ring.  If you're trying to totally surprise her, then you must solicit the help of those who you feel will know what she'll like.  This can be her mother, a friend of hers, or anybody who you feel that will be able to guide you in picking the ring she'll like.  Just make sure that whoever you end up asking is able to keep their mouth shut and not spill the beans on what you're doing. 
Have fun
Let's face it, the whole engagement and wedding process is all about her.  She's the one that gets to wear a nice rock on her finger.  She's the one that gets to show off to all her friends the ring.  She's the one that has the Bridal Shower.  The wedding is HER big day, not yours.  The only thing we get is our Bachelor Party.  So have fun with this; this is your time to shine and show her how much she means to you.  Don't let this be stressful, you got this.  Take your time, follow the tips I've provided, and enjoy spending the rest of your life with the love of your life.